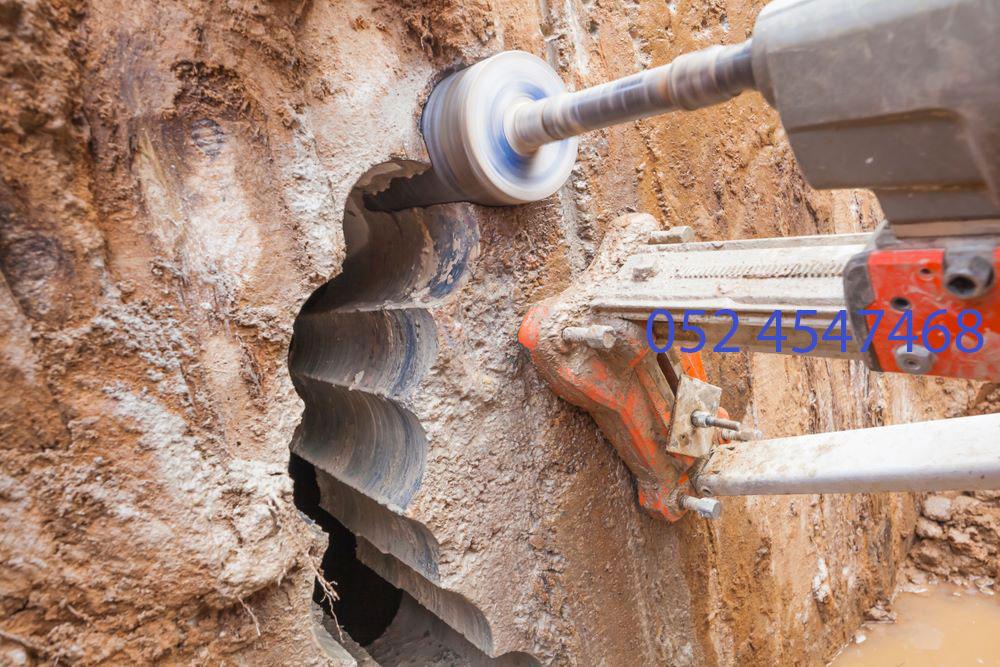 Welcome to core cutting services in Dubai. We Provide Service of concrete coring holes in Dubai, Sharjah, Ajman, In Cheap Rates from the other Concrete Cutting and core cutting service. We do all categories holes in solid concrete or hollow concrete. We also provide service of beam cutting, beam holes and core cutting, slab holes with our heavy-duty coring machines.
Our core cutting services
2-inch coring holes in slab and beam
3-inch coring holes in slab and beam for the electrical DB cable
4-inch concrete coring holes in concrete slab and beam
5-inch coring holes in concrete slab for the w.c pipes or other
8-inch concrete coring holes for the water pipes or other
Our Heavy Machine core cutting services
We also do large round hole within the concrete side wall coring holes in United Arab Emirates
20-inch coring hole within the concrete slab or a side wall
30-inch coring hole within the solid concrete slab
Straight Concrete Cutting:
We do straight cutting within the concrete slab with a budget rate from other core cutting service providers.
Our Best Core Cutting Services are:
Wall Sawing
This process is applied to chop openings in concrete walls for windows, doors, and foundations. With the simplest wall sawing system within the industry and experienced operators, we cut perfectly smooth and levelled openings. We are well equipped with blades which will hack to 24 inches deep.
Flat Sawing/Slab Sawing
In order to chop horizontal flat concrete surfaces like floors, bridges, or pavement, the appliance we use is flat/slab sawing. We concentrate on small decorative concrete cutting, cutting for trenches and enormous scale highway rehab. Our flat saws have a high horsepower rating that range from 60hp to 85hp. we've both electric and fuel powered saws to chop both indoors and outdoors.
Core Drilling
Concrete core drilling is that the process of drilling perfectly round holes through concrete walls, floors, and other concrete structure. we've the potential of drilling holes starting from 1″ to drilling larger holes up to 30″ in diameter. a number of the roles where we've cored include: dams, commercial buildings, and last SoFi Stadium, home of the LA Rams and Chargers.
Handsaw/Chainsaw
Our handsaws and diamond concrete chain saws give us a flexible cutting ability. this enables us to form deep, precise, and specific cuts from tight areas.
Breaking and Removal
We also offer breaking and removal services so as to stay your job site clean and safe. regardless of how small or big your construction site is, we will break, clean, and take away concrete from your jobsite in an efficient, safe, and reliable manner.
Core Cutting Companies In Dubai
Always on the leading edge , our services make it easy for our customers to return to at least one place for all of their project needs. We pride ourselves on our commitment to finish client satisfaction and safety, and that we have the reputation and diary to prove it. We truly are "Cutting Industry Out of the Stone Age"
Core Cutting Contractors Industry Standards in Dubai
Core Cutting Services is that the leading provider of concrete cutting services because we pride ourselves on our commitment to our customers and our work, our innovation within the industry, and our dedicated highly trained team. We are continuously evolving the industry with our complete range of services to satisfy the requirements and demands of our customers. Our goal is to possess complete customer satisfaction from the design stages through the completion of the project.
Call us: 0502744927
WhatsApp: 0502744927